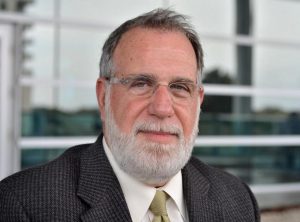 When potential customers research your company online, what will they find?
When searching for advice, shoppers turn to other shoppers. This is called social proof — where people tend to follow the actions and behaviors of others as they try to make the best decision. Testimonials provide social proof. Therefore, a great way to obtain new customers is to have positive reviews posted by your happy customers.
A testimonial is a statement testifying to benefits received. Customer reviews can be expressed in writing, as quotes (used with the person's name and/or photo), with stars (typically 1 to 5), or in an audio or video recording. According to Copypress, 52% of the world's marketing professionals believe that video has the best ROI compared to any other type of content. Audio recordings can also be effective, and they can be listened to anywhere. Both audio and video are easy to upload and share.
Positive testimonials help your business to establish trust. Trust encourages buying action, thereby increasing conversion rates. It's crucial to utilize these third-party reviews as a tool in your marketing efforts. Your dedicated testimonial page will be indexed by search engines and can help with your business ranking for strategic keywords.
Testimonial discussion areas may include information regarding how a customer benefited from your product or service, or it could be a video demonstration of product usage. Social media channels capture customer testimonials. Whether happy or irate, customers can use their phones to write an emotional review and then post that content for the world to see. Be sure to engage with the reviewer: comment and offer to make good if there is a problem. Do NOT argue with customer online. If further discussion is necessary, take the conversation offline and/or call them to resolve any problems.
Testimonials are as easy as PIE
Gather testimonials from purchasers of your product or service, from influencers in the industry and from end users, who may be different than the first two.
Star light, star bright
The difference between having a star can make the difference between a company's success or failure. According to a recent study, 56% of consumers will only buy from a business that has four or more stars.
An increase of one star on Amazon correlates with a 26% increase in sales, according to e-commerce consulting firm Pattern.
Surprisingly, five-star-rated businesses have below-average sales. The best place to be is between 3.5 stars and 4.5 stars. Star ratings have an impact on revenue, but the number of reviews has an even larger impact, according to Womply, a small business SaaS provider. There is a strong connection between reputation management and revenue. Businesses with more than 82 total reviews earn 54% more in annual revenue than the average.
The research shows that managing your reviews can positively impact your bottom line. People spend up to 58% more at businesses that reply to reviews; however, 75% of businesses don't respond to their customer reviews. Approximately 21% of businesses respond to reviews and businesses that reply to more than 20% of their reviews earn 33% more revenue than the average.
A Northwestern University research team found that the relationship between the average star rating of a product and its sales is not linear. Simply stated, the likelihood of a product being purchased doesn't necessarily increase as its star rating increases. In general, the number of stars has little effect on purchase when the rating is between 1 and about 3 stars. But when the star rating surpasses 3, so does likelihood of purchase. In other words, a customer is more likely to purchase a product with a 4-star rating than one with 3 stars.
Purchase likelihood peaks when the average star rating of a product is between 4.2 and 4.5 stars and starts to drop as the star rating approaches a perfect 5. Although you might think that a perfect 5-star rating is the most desirable, consumers perceive ratings closer to a perfect 5.0 as "too good to be true."
According to consumers, reviews are most significant when relating to product cost, product safety, and when researching an unknown product or an unknown brand.
How to get testimonials
You can ask your customers for testimonials or look for user-generated content from emails you've received. You can also extract testimonials from Facebook, Twitter or other social media channels. It's a good idea to ask permission before you use customers' words on your website. Use Linkedin recommendations and re-purpose to your web page. A good testimonial should be brief (about 25 to 40 words), direct to the point and authentic. Testimonials should include the person's name and company. Adding their titles, photos and logos increases credibility. According to Basecamp, photos of happy customers increase conversion rates by over 100%.
How to use testimonials
Another option to having a testimonials page is to place the testimonials next to the product or service mentioned. Put testimonials with key phrases on pages that are optimized for that phrase. A blog post can be written about a case study or customer success story. A truly inspiring story can be re-purposed into a press release and sent to local media.
Source https://www.heraldtribune.com/business/20191216/customer-reviews-can-make-or-break-your-business